I want to bring more joy, smiles and new energy in to your world.
All original art by Leena Hannonen.

Got boring walls? I can help!
Let's add some colorful paintings to your existence.
Poseidon's Garden
I had a wonderful experience in Solana Beach, CA. Thank you to Kayla Moshki for believing in me and giving me a free range of setting up a show for my paintings and mosaics. And thank you everybody who supported me in my efforts.
I was very happy with the outcome. Looking forward to more shows.
See the write up in the Coastnews. Poseidon's Garden in the Coastnews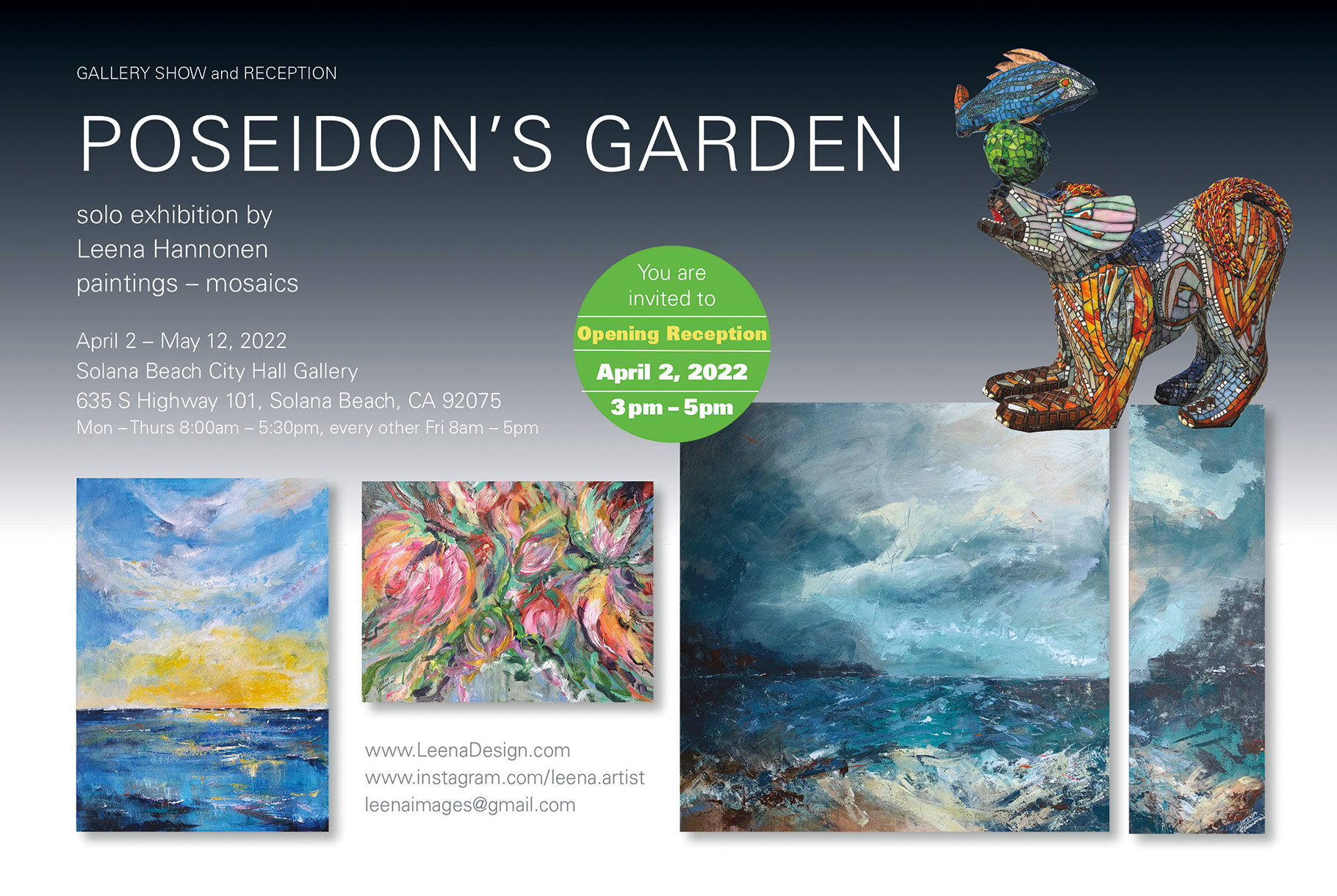 From my home to yours, one room at a time!