Welcome to my website! Are you ready to inject some serious color and good vibes into your world? Let's do it!
I totally believe that art is way more than just a boring old decoration – it's a total reflection of your unique personality and style. It's an investment. Let's turn those drab walls into something seriously amazing and inspiring together!
Poseidon's Garden
I had a wonderful experience in Solana Beach, CA. Thank you to Kayla Moshki for believing in me and giving me a free range of setting up a show for my paintings and mosaics. And thank you everybody who supported me in my efforts.
I was very happy with the outcome. Looking forward to more shows.
See the write up in the Coastnews. Poseidon's Garden in the Coastnews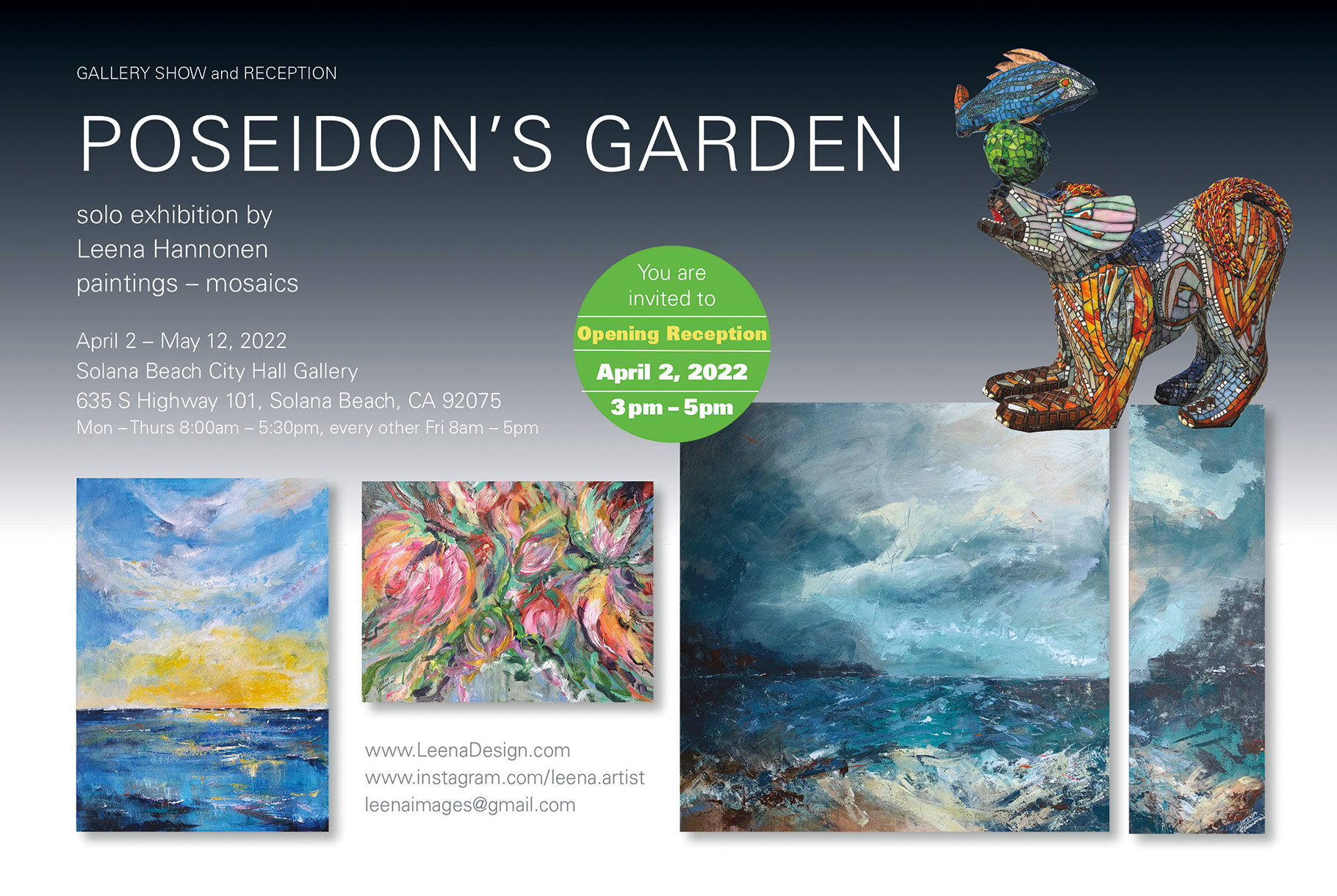 From my home to yours, one room at a time!
For any questions or requests, please feel free to reach out to me. I wait eagerly for the opportunity to share my artistic journey with you and help you choose the right piece for your home or office. Leena